Learn How Bootcamp Can Change Your Life From Past Attendees…
Bootcamp Launches Careers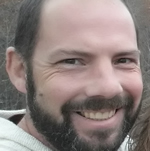 Sean McCool
"Without the relationship with AWAI and Job Fair at Bootcamp, I couldn't have gotten in front of contacts as easily. Those clients paved the way for hundreds of thousands of dollars of work."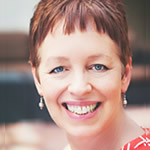 Chris Allsop
"I seem to have gotten my clients either through specs or going to events and getting to know the person leading the event – and going out on a limb and actually submitting spec copy."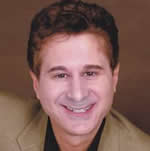 Peter Fogel
"That first AWAI Bootcamp launched me – getting help from master copywriters as I started writing my own samples. This stuff works. I wouldn't be a copywriter if not for AWAI."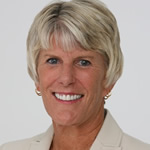 Janet Grosshandler
"I landed a couple of gigs out of my first Bootcamp – advertisements and blogs for a health company."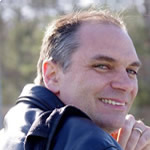 Steve Coombes
"When I went to Bootcamp, it was like a rocket. I literally took off in this business and I have not slowed down at all."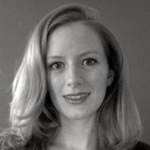 Christina Gillick
"Bootcamp helped me realize how big – and real – this opportunity is and that's when my business really took off!"
Bootcamp Success … In Their Own Words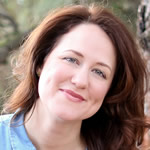 Julie Hassett
~
" … Bootcamp has given me the tools and connections I needed to launch my career from ground zero to well beyond the goals I set for myself.
I am truly living my dream life … loving my job … and reveling in everything that has happened since last October.
Within hours of AWAI's Job Fair, I had clinched my first serious client … but that was only the beginning …
There is literally no single event on earth that will launch your copywriting career like Bootcamp.
Bootcamp is information- and action-packed, so don't miss out on life-changing networking opportunities … "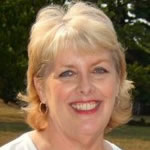 Starr Daubenmire
~
"Bootcamp was a single investment that has paid me back more than 33 times what I spent on it!
I went from a laid-off corporate worker bee to a freelancer with a set-my-own-hours income of $60,000 … in one year!
For me, Bootcamp was a true turning point. I knew on the very first day of Bootcamp that I had made the right decision. At Job Fair, I felt like a kid in a candy store.
My life has done a complete 180 since I attended my first Bootcamp. And it was so dramatic and rewarding that I wouldn't dare miss an opportunity to attend again.
For me, Bootcamp made my dreams possible. It was far more than I was expecting."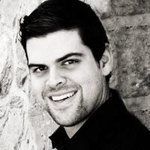 Guillermo Rubio
~
"I consider myself an introvert. And, I've never been that good at 'mingling' in big groups.
But somehow — despite myself — I still managed to land my very first paying client (in the health niche) at AWAI's 2007 Bootcamp. It was the start of my career!
Because whether you have decades of experience or are just starting out, the primary focus at Bootcamp is to give you the skills you need to succeed.
AWAI makes sure you learn from only the best in the industry. As you sit through each presentation, you'll gain priceless insights, tips, techniques, secrets, and more that will put you head and shoulders above most other freelancers out in the marketplace.
You get decades-worth of copywriting expertise … all condensed and distilled for you over three life-changing days."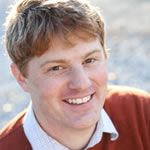 Roy Furr
~
"My first AWAI Bootcamp launched my copywriting career and was worth $42,964 within 12 months …
Within one week of my second AWAI Bootcamp, I had $26,000 worth of new projects …
And, of course I'm going again— because this is the smartest investment
you can make in your copywriting career … PERIOD!
When it comes to royalties (which have added up well into the five-figures since my first Bootcamp), I can confidently say …
Most of the royalties I've earned in the past couple of years have been 'insider secrets' I picked up from the presenters at AWAI Bootcamps.
There's some extra 'X FACTOR' about going there and listening to the presentations in person that makes it all sink in and instantly improve your copywriting. I don't know exactly what it is — but I know my story is just the tip of the iceberg of proof it works, and it's powerful!"
What Attendees Say About Bootcamp
"I had this trial assignment to write a case study, the problem was I had never written one before. I took it upon myself to corner Pete Savage at Bootcamp, and give him my business card. He was tremendous… he went through my case study, and gave me suggestions. That wouldn't have happened had I not been at Bootcamp… Not only did I land Zig Ziglar as a result of that opportunity; I have gotten assignments from them every single month since then."
Cindy Cyr
"WOO HOO!!! Not the most professional way to begin my note, but I wanted to let you know how excited I am about the results of my first spec assignment from Bootcamp. I submitted my spec assignment to The Taipan Group, and it has already landed me a paying assignment from them! As you can imagine, I'm very excited! Thanks again for a GREAT Bootcamp — the confidence I gained just by being there and rubbing elbows' with so many experienced copywriters has boosted my career already!"
Caroline M.
"I landed my first paid copywriting assignment two months after I attended AWAI's FastTrack to Success. Six months later, I had all the work I could handle."
Krista J.
"My first Bootcamp was what really got my career moving. I made tremendous contacts there … I also landed a spec assignment from the Job Fair that turned into a second assignment. And I still go back to the handouts and notes from that Bootcamp. It's more than paid for itself several times over."
Malcolm S.
"Bootcamp went above and beyond on value with heavy-hitter speakers and program content. I took a ton of notes that I still go back to today. I also made a lot of contacts that I maintain."
John Torre
"The last three days have been nothing short of amazing. Everything I've learned from the basic and master programs is now in razor-sharp clarity. The AWAI staff and speakers – and the masters themselves – have been so approachable and willing to share what they know. This Bootcamp has given me the motivation I've needed to get my copywriting career going. Thank you so much for everything. I've also enjoyed meeting "online buddies" face-to-face and others who share this dream of the writer's life."
David H.
"Wow … I came home from Bootcamp with so much material that I am just starting to catch up. AWAI did a great job with this Bootcamp. I couldn't be happier with the staff and the sincere desire everyone at AWAI has to make us all successful."
Michael L.
"Attending AWAI's Copywriting Bootcamp was the best decision I ever made for my career. Just a few weeks after attending, the holy grail was mine – a full-time copywriting position with Agora!"
Ryan C.
"Thank you for an excellent Bootcamp experience! It was my first, and it was everything you said it would be and more. Going to Bootcamp made the dream much more real for me. I have seen for myself that it is possible to make a comfortable living writing persuasively."
Borman H.
"Best weekend yet! A plan of action; the steps to take and the people and marketers to follow up with afterwards."
Loralei M.
"After Bootcamp, I have much more confidence that this is the right path for me. I met plenty of working copywriters who make a great living. They showed me the writer's life is achievable and worth pursuing."
Tim M.
"Right after Bootcamp, I submitted a piece to Barefoot Writer. I finally shushed my butterflies, pushed them inside a net, determined to keep them there until I finally conquer the FEAR of not being a good fit, of failure maybe, or even of success. Bootcamp made sure we have the tools and strategies to tamp the fear down. Thanks to all the wonderful insights from the Master Copywriters, I did jump in with my first piece. Accepted or not, it wouldn't stop me now…."
Luz C.
"It scares me when I consider where my career might be today if I hadn't attended my first Bootcamp. My motivation received a huge boost … Just a passing conversation with any one of the people you'll meet at Bootcamp could light a fire under your career and send your business soaring — as it did for mine."
Jim T.
"I've been to the AWAI Bootcamp for the past two years and I wouldn't miss it for the world. Every year I learn more than the year before. I meet new contacts and greet old friends. But most of all, each year Bootcamp becomes the launching pad for new projects, new clients, and most of all, better copy … Thank you again for an outstanding conference with more high-quality content than I could keep up with!"
Marcella A.
"I used to think the AWAI copywriting courses – and a few other good books on copywriting – would be more than enough for me to get started. But now that I've been to Bootcamp, I've completely changed my perspective on this. You see… when you make the commitment to go to Bootcamp and meet the people behind it all face-to-face – the AWAI staff, aspiring copywriters, and six-figure copywriters alike – it becomes a truly profound experience. It becomes a part of you… an experience that supercharges your commitment to becoming a successful copywriter… and an experience you can draw from long after you've returned home."
Jason G.
"It blows me away to know I broke the six-figure mark in only my third year of copywriting …
Bootcamp virtually cemented my future success as a freelance copywriter. Here I am, debt-free, working from home in my slippers, and getting thousand-dollar checks on a weekly basis …
Bootcamp truly gives you the kind of fuel you need to not only get launched as a paid copywriter, but also to stay there for the long haul"
Mindy M.
"I almost didn't go to that first Bootcamp, I had just purchased the basic copywriting program and didn't feel ready for the 'big-time' but I went anyway — and I'm glad I did."
Pat McCord
"Amazing… all the speakers are just the best – top notch… AWAI never disappoints."
Lydia M.
"By mid-day on day one, I had already gotten my money's worth. The breadth of the material presented was amazing. I was (and continue to be) blown away by the openness, friendliness and complete availability that the presenters and staff constantly displayed. Where in the world did you find so many experts who are such great teachers and great people?"
Robert A.
"Denise always says 'this will be the best Bootcamp ever.' Well, every year you come through."
Gary W.
"Fresh from Bootcamp, I just got hired as a regular writer for www.ecommerceinsiders.com! Can't wait to start churning out B2B content for this great company. Just goes to show that AWAI Bootcamp DOES do what it claims. It helps you make connections in your industry."
Shawn D.
"Nowhere else can you get the most up-to-date, relevant, and inspirational information, with all the top copywriters in one place! Thanks to AWAI and all the presenters for being so open and accessible."
Donna K.
"Thank you for hosting such a fantastic event that Bootcamp was. It was incredible! I learned so much and really appreciated all of the help and advice everyone gave me. I met so many wonderful people there. The friendships and 'study buddies' and peer groups that came from this is absolutely amazing …"
Donna A.
"Everyone was simply incredible! Aside from all the invaluable stuff I learned, one of the best parts was just BEING there, with like-minded people, who share the same values (of freedom and working for yourself as a writer) and beliefs (that it IS a viable career). At home, it's just me … but at Bootcamp, I felt so affirmed and validated!"
Sarah D.
"To any fence-sitters out there: If you're debating the merits of attending AWAI's Bootcamp, sign up right now. It was, without doubt, the turning point of my graphics/writing career and worth every penny. I met my mentor there, and I made lifetime, quality contacts with both attendees and staff. Go for all the gusto you can get. You only go 'round once in life!"
Cherie R.
"The peer support at Bootcamp was really important. And I made good friends through the forums and conferences. Having something that was my own outside of my family was very important to me. It was an emotional lifesaver to have connections with like-minded professionals."
Kammy Thurman
"What I learn and what I take away from Bootcamp is the main reason I come back. I love to come and learn and give and share. I've made plenty in billing just by teaching my clients the stuff I've learned at Bootcamp. And some of them are large, successful well known publishing companies who are already doing a great job …"
Mark Everett Johnson
"For me, this year's Bootcamp was the best ever (and it's my fourth and counting!). When you've been doing this (fulltime) for a while, the 'ahas' get even bigger and more profound."
Cheryl M.
"AWAI's FastTrack to Copywriting Success Bootcamp and Job Fair is your chance to be where things are happening for writers … and where things could happen for you."
Jen Adams
"2011 was my first time to attend the AWAI Bootcamp. I wasn't sure what to expect, but right away I realized Bootcamp was different from any other conference I had attended before. The speakers and staff didn't separate themselves from the attendees. They made everyone feel welcome and that anyone who wanted their lifestyle could achieve it. After the amazing training sessions, Joshua Boswell, Rebecca Matter, Katie Yeakle, Mindy McHorse, Jay White, Michael Masterson and many others were available for chatting one-on-one, giving advice or going to dinner. Another amazing thing about Bootcamp is it has paid for itself several times. I have had many projects, referrals and repeat clients that came directly from connections I made at the Job Fair. Even Nightingale-Conant, who I met at Job Fair, recently contacted me with a project! I am thrilled with my business and my lifestyle. I wouldn't be where I am without AWAI and their Bootcamp and Job Fair. I plan to go back every year."
Christina G.
"I had a wonderful time at Bootcamp. What impressed me the most was how personable the AWAI staff and speakers were. Though they were busy, they would always take a moment to answer any questions posed by novice Bootcampers, like me. After dealing with my day job for the last week, I'm getting ready to jump into some of the spec assignments. I cannot thank you enough!"
Cassandra H.
"Bootcamp blew me away with the number of interesting and motivated people I met. Afterward, I and 5 incredible people established a peer group we named LJ MAGIC. We know it won't be easy, but our team discussed helping each other enough to arrive at Bootcamp '10 with a total of over $100K in bookings. Based on the commitment I've seen so far, I believe we can exceed our goal. My goal is to produce $40K toward the total!"
Lee S.
"The best – Bob and Clayton were excellent presenters giving systems I can use to make my copy better…. thanks AWAI. Now I understand why people keep coming back to Bootcamp."
Rhonda B.
"Bootcamp turns dreams into reality … fast!
There's something magical about how easy it is to make friends and connections at Bootcamp. It seems to happen without even trying.
It's been the launchpad for hundreds of successful copywriting careers. This amazing three-day event is a powerful shortcut that can literally trim years off your trip to the top."
Michelle B.
Turn Your Copywriting Dreams Into Reality In Just Three Days
Three Days of Hard Work and Networking Fun… A Lifelong Impact
American Writers & Artists Inc. 101 SE 6th Ave., Suite A Delray Beach, FL 33483 33483 (561) 278-5557 or (866) 879-2924