LAST CHANCE!
2 Bootcamps for 1 price!
For Copywriters Everywhere,
There's Nothing Like AWAI's FastTrack to Copywriting Success Bootcamp!
For 24 years, copywriters worldwide have called AWAI's FastTrack Bootcamp the "rocket fuel" that launched and propelled their writing careers.
It's where writers from all age groups, backgrounds, experience levels, industries, and niches come to hear the latest writing secrets from top experts… learn up-to-the-minute industry trends… discover the hottest writing opportunities… and make life-long connections with marketers and insiders who can impact your career.
If you're a copywriter – or aspire to be one – Bootcamp is your total immersion into our exciting and lucrative world.
Copywriters are Needed Now More Than Ever!
"The Big Story" is still
developing
unfolding
coming into focus
…
Millions of companies forced to embrace digital marketing because of the pandemic just to survive… were blown away by their success!
They attracted more customers, developed better relationships, and, in the end, sold more and enjoyed bigger margins than the "old" methods.
This "mad rush to digital" caused what industry experts call "The Leap" – 10 years of anticipated digital marketing growth… in just 90 days!
And because digital marketing is driven by copy and content – the demand for skilled copywriters has gone through the roof!
That's why this year's focus at Bootcamp is all about two things:
The copy businesses need most, and…

Getting you the skills and connecting you to clients FASTER!
And we've invited some of the biggest and most successful copywriters, marketers, and industry influencers to help you.
A Veritable "Who's Who" of Direct Response
Only at AWAI's FastTrack Bootcamp will you experience
THREE ACTION-PACKED DAYS learning "real world" copywriting skills and marketing techniques from today's top industry experts
This powerhouse lineup features some of the most accomplished writers and marketers in their fields – who promise to leave nothing on the table when it comes to sharing their deepest insights as to what works and what businesses need today.
The Power of "Un-Marketing" with Scott Stratten
It's one of the fundamental rules AWAI teaches new copywriters: People don't like to be sold. In his presentation, Scott takes that "truth" and shows you how to write in such a way that you build trust and connections – so that your reader sees your solution as the natural choice.
Wake Your Inner Iconoclast with Terri Trespicio
It's easy for new writers learning the foundational writing skills every new writer needs to learn to sound like every other writer when they write. Terri makes sure that doesn't happen from the get-go – by showing you how to access your "hidden creative genius" to stand apart as a writer.
Offers that CRUSH – How to Make an Offer So Good that Your Audience Would Feel Stupid for Not Buying It, with Jason Fladlien
The title of his talk says it all. The Big Idea, the headline, the lead, proof – all crucial elements of any sales presentation. But the ONE THING that can clinch a sale in copy is a great offer. And nobody is better at creating offers – and making them "pop" in memorable ways – than Jason.
Double Your Earning Power Through Content Marketing with Brian Clark
Why settle for one paycheck when two are within easy reach? In this must-see presentation, the legend who practically invented modern-day content marketing — shares his latest mission… and the one non-writing skill companies need even more than content right now that only copywriters can deliver.
An Untapped but Lucrative Sweet Spot in the Copywriting Industry, with Steve Slaunwhite
So many copywriters dream of settling into to a niche and a copywriting specialty where the pay is great, and the demand is never-ending. Steve's not spilling the beans on this one until showtime, but rest assured, nobody knows where the money and demand is like this "master of B2B copywriting"
The Ultimate Marketing Tool for Growing Your Business, with Ilise Benun
Since she started working with AWAI members about a decade ago, Ilise has built a growing army of appreciative admirers. How? By showing new-to-the-market copywriters the best and fastest way to confidently and effectively land that all-important first client – and this year she promises to do the same for you. 
How to Take Advantage of the Insatiable Demand for Writers Who Know How Google Works, with Russ Henneberry
Good content is one thing. Content that Google loves exists on a whole different level. Lucky for you, Russ has been following Google and the search leader's ever-changing algorithms for his entire career as a marketer. And he's boiled the secret to writing "Google-loving" content down to the ONE THING any writer can do.
Copy is the Least Important Element of Any Promotion – Until It's Not, with Brian Kurtz
As the man who oversaw marketing at Boardroom Inc. for decades, no one worked with as many iconic master copywriters as Brian – including the legendary Gene Schwartz and one of the greatest copywriters of all time Gary Bencivenga. Like others, he's keeping presentation details close to his vest. But rest assured – you're going to get some amazing insights into how some of the best copywriter in the industry worked their magic!
Again, this is just a fraction of what's to come over three-action-packed days at Bootcamp…
And remember — things are moving so fast in the world of ecommerce and direct response that many are waiting until showtime to reveal their topic!
LAST CHANCE to Get FREE Access to the
FastTrack to Copywriting CLIENTS Bootcamp!
Special Offer Expires October 1st
Bootcamp's All-New Virtual Experience!
These days, it's all about your comfort,
your safety and your peace of mind.
We're all looking forward to the day when we can all get together again at our home base in Delray Beach, Florida…
But given all the NEW demand for copy…
And the massive OPPORTUNITY for writers today…
We simply can't wait!
And with so many great speakers… so many amazing and informative breakout sessions and presentations… and so many opportunities to connect with writers, marketers, and experts who can accelerate your career…
We don't want you to miss a single thing!
So this year, we're bringing the Bootcamp experience to a brand-new interactive digital platform that will put YOU in the driver seat…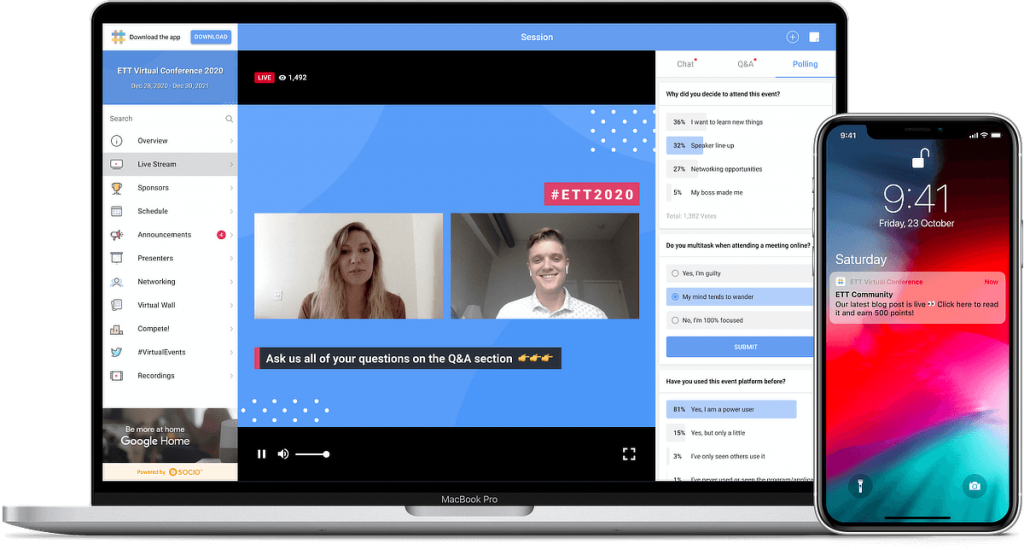 You'll be able to choose which sessions you attend.
You'll be able to participate in breakout sessions with experts, ask questions, and network directly with marketers and writers.
You'll be able to create virtual rooms where you can invite fellow writers – even our guest experts – to join you and dig into topics deeper.
For instance…
Let's say Bootcamp favorite, legendary copywriter, and author of more than 100 books, Bob Bly finishes up his presentation "from the stage."
Rather than having to chase Bob down in the hotel lobby during a break… or wait for dozens of fans to finish talking to him…
Bob will enter a virtual room. You can choose to join him, ask him questions, ask him to go deeper into his presentation topic, engage with other attendees, and more…
All from the comfort of your home!
Or, maybe during one of our popular Copywriter Panel Sessions you have a question you want to ask. Rather than getting up in front of 400 people and waiting your turn for the mic, you simply post your question, and our moderator will ask it on your behalf.
Easy AND entirely interactive!
That's not all…
You'll have access to the entire Bootcamp agenda online, so you can create your personal schedule…
You'll have a roster of attendees and the ability to message them privately…
Instantly access speaker bios, accomplishments, websites and contact information…
You can contact AWAI's Katie Yeakle, Rebecca Matter and other top members of the AWAI staff anytime you need us…
There's a virtual café you can enter and start a conversation or join one that happens to be underway…
If you missed a presentation because you had to step out – no worries! You can catch every minute of it in the "completed presentations" room…
And this is huge – all Bootcamp-related workbooks, guides, templates, speaker-related notes, and resources are waiting for you in one easy-to-access spot!
Plus, many more surprises you'll discover when you start exploring the Bootcamp Virtual Platform.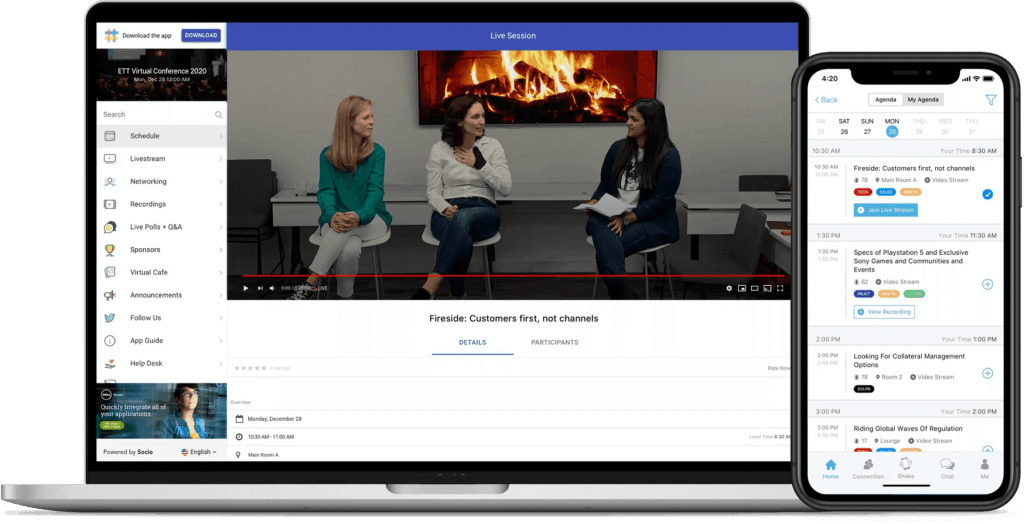 So, if you're thinking that experiencing Bootcamp 2021 virtually is nothing more than watching one speaker after another on your computer or phone…
You're in for an eye-opening treat!
In fact, many conference attendees who have used this platform before say it's even better for catching what can sometimes feel like a firehose of valuable information…
Because you control the flow!
And just think: No airports full of people… as well as huge savings on air travel, hotel stays, food, Ubers, and all the other expenses associated with cross-country travel!
Not to mention the overarching benefit of a virtual Bootcamp: Your safety.
— introducing —

FastTrack To Copywriting CLIENTS
October 20th, 21st and 22nd
(The Week Following FastTrack to Copywriting Success!)
Here's something everyone's excited about…
An all-new "bonus" Bootcamp 100% focused on landing clients and getting you paid!
A little background…
For years, AWAI held a Job Fair as part of our annual Bootcamp experience. But with the industry changing and growing so much… and the "Leap-driven" boom in demand for writers…
Getting 40 marketers in a ballroom for a meet-and-greet, well…
It felt too small!
We wanted MORE marketers, MORE job opportunities, and MORE ways to get you making money this year.
And we wanted to set you up for success by better preparing you for those initial client conversations…
So, you can rock the application process, win spec assignments, talk money with ease, and more.
To make that happen, we threw out the old-fashioned Job Fair and created something much bigger and much better …
We're calling it FastTrack to Copywriting Clients…
And rather than just a few hours during Bootcamp, it'll be its own separate, stand-alone THREE-DAY BOOTCAMP held the week following… after you've had an opportunity for all the skill-building from Bootcamp to sink in!
FastTrack to Copywriting Clientsis where you'll learn EVERYTHING you need to know about landing clients and JOBS through expert presentations, panel discussions, and hands-on workshops, where you'll create a strategy for reaching out to the clients and jobs you want!
And like Bootcamp, this experience will be completely interactive with unlimited opportunities to connect with writers, panelists, marketers… ask questions… and more.
Here's a quick look at how FastTrack to Copywriting Clientswill unfold and what you'll come away with:
Day One:
First, you'll hear from fellow writers about how they landed their first job and built successful client relationships when they were starting out.
Then, we'll invite marketers to share what they are looking for in writers…
The projects they need written most… the right way to apply for jobs and assignments… how to work with clients once you're hired… ways to conduct yourself like a pro… and more.
Most of the marketers you'll meet have immediate needs for copywriters and will bring spec assignments you can work on or show you their specific process for getting hired.
Days Two & Three:
Your "Getting Clients" workshop begins.
We'll help you set up your AWAI Profile so marketers can see who you are, know what you like to write about and reach out to you directly.
We'll help you put together a simple but effective self-marketing plan that lets you reach out like a pro to companies you want to write for – even if you've never written or don't have samples.
We'll reveal a brand-new way for you to tap into thousands of paid writing assignments from real companies looking for copywriters.
We'll talk about pricing – the "painless" way to ask for money and what to charge for different assignments when you're just starting out.
At the end of this workshop, you'll not only have met marketers and copy chiefs looking to hire writers…
Gain immediate access to thousands of real-time jobs and writing assignments…
But you'll also have the tools, knowledge and a proven process for reaching out like a professional… and landing the projects you want most.
All this and much, much more!
Plus, once again, we'll record everything for you… so you'll be able to go back and revisit any sessions and workshops you need, as often as you'd like.
And yes… register for AWAI's FastTrack Bootcamp today and…
You Get to Attend BOTH Events — For the Price of One!
LAST CHANCE to Get FREE Access to the
FastTrack to Copywriting CLIENTS Bootcamp!
Special Offer Expires October 1st
AWAI's Bootcamp & Job Fair has something
.
If you're new to the industry…
… it's your chance to connect important players and industry influencers… learn the basics and broaden your writing skills… learn how to find and interact with clients… explore lucrative writing niches… and see, first hand, the sheer scope and vastness of this exciting opportunity before you.
If you're an aspiring writer…
…it's your chance to connect with important players and industry influencers… learn the basics and broaden your writing skills… learn how to find and interact with clients… explore lucrative writing niches… and see first-hand the sheer scope and vastness of this exciting opportunity before you.
If you're already writing…
…learn the latest in what's working NOW in our industry… expand your professional network… get to meet A-level clients… land higher-paying projects… access thousands of active jobs… and more.
What'll Happen Once You're Here
The direct marketing industry changes FAST. What marketers need from copywriters changes FAST. And with 10 years of ecommerce growth in just 90 days – the demand has never been so great. Not only is Bootcamp the place to brush up on core writing skills every year – it's the best way to know what's working NOW, in today's fast-paced and ever-changing direct marketing environment.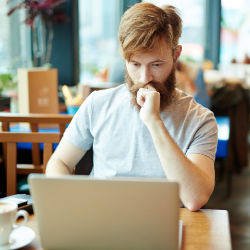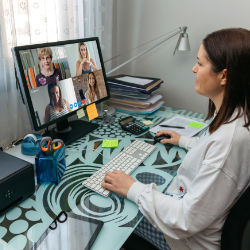 After 24 years, Bootcamp has become the place for A-list writers, industry influencers, copy chiefs, and marketers to gather and grow together. Whether virtually or in person, this is where friendships and important professional contacts are made and blossom over time: "copy buddies" you can bounce ideas off… working writers you can turn to for advice and direction… even keep in touch with marketers eager to see how your writing is progressing.
Companies send their marketers, publishers, and copy chiefs to Bootcamp each year for one reason: to meet you during our all-new, virtual FastTrack to Copywriting Clients! Smart marketers know – if you're part of Bootcamp – you're SERIOUS about copywriting. And in an industry where copywriters are king – just one job… one connection… can rocket your success like nothing else.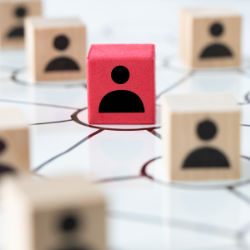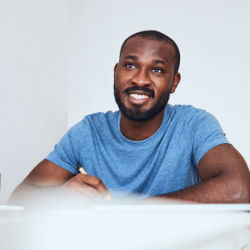 Until you've experienced the energy of a FastTrack Bootcamp, there's no way to know just how massive… fun… lucrative… and in-demand copywriting really is.
Bootcamp opens your eyes to all of it: the dozens of niches you can write for… the massive demand for new writers… the money you can make as a writer… and all the people and resources available to you when you're ready to be successful. It's like having your very own 400-person support team – and you can't help but leave excited, confident, and inspired!  
LAST CHANCE to Get FREE Access to the
FastTrack to Copywriting CLIENTS Bootcamp!
Special Offer Expires October 1st
Something for Every Writer, Every Niche
Have a niche in mind and want to take your writing to the next level?
Or maybe you're one of the many Bootcamp attendees still looking for the writing niche that best suits you.
Either way, Bootcamp will help you.
Whether it's an inspiring presentation from the virtual stage… or an in-depth conversation with an A-level writer you meet in one of the private rooms… Bootcamp & Clients has a long history of providing "a-ha moments" that propel writing careers forward.
Just some of the in-demand writing opportunities you'll learn about at AWAI 2021 FastTrack to Copywriting Success Bootcamp & "Bonus" FastTrack to Copywriting Success Clients:
*Source for all fees: AWAI's 2021 State of The Industry Report & Copywriting Pricing Guide
Where Writing Careers Flourish!
"I landed a couple of gigs out of my first Bootcamp – advertisements and blogs for a health company."
"When I went to Bootcamp, it was like a rocket. I took off in this business and I have not slowed down at all."
"Bootcamp was a single investment that has paid me back more than 33 times what I spent on it!
I went from a laid-off corporate worker bee to a freelancer with a set-my-own-hours income of $60,000 … in one year!"
"That first AWAI Bootcamp launched me – getting help from master copywriters as I started writing my own samples. This stuff works. I wouldn't be a copywriter if not for AWAI."
"Bootcamp helped me realize how big this opportunity is and that's when my business really took off!"
"I seem to have gotten my clients either through specs or going to events and getting to know the person leading the event – and going out on a limb and actually submitting spec copy."
"I landed my first paid copywriting assignment two months after I attended AWAI's FastTrack to Success. Six months later, I had all the work I could handle."
"Without the relationship with AWAI and Job Fair at Bootcamp, I couldn't have gotten in front of contacts as easily. Those clients paved the way for thousands of dollars of work."
" … Bootcamp has given me the tools and connections I needed to launch my career from ground zero to well beyond the goals I set for myself."
LAST CHANCE to Get FREE Access to the
FastTrack to Copywriting CLIENTS Bootcamp!
Special Offer Expires October 1st