Make Your Connection at Job Fair!
Your Bootcamp registration is your ticket to the Job Fair where you'll meet marketers looking for fresh talent to fill their copywriting needs. There's no easier way to get in front of prospects who are actively hiring copywriters. Imagine, having a chance to talk face-to-face with marketers from companies like Stansberry Research, The Oxford Club, Banyan Hill, Money Map Press, Sears Institute for Anti-Aging Medicine, Hospitality Copywriting, and many more! Here's what your fellow copywriters have to say about Job Fair: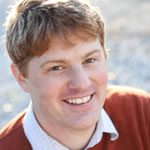 "Three months after I went to my first Bootcamp, I had enough clients to leave my full-time job."
– Roy Furr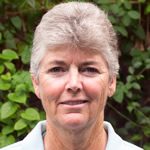 "Clients I gained from submitting my first Bootcamp spec assignments 2 ½ years ago are still my clients today, earning me over six figures a year."
– Susan Nickerson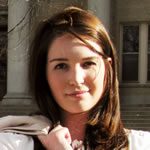 "I completed a Spec Assignment from Job Fair 2014 to land a project with my all-time dream client and direct-mail giant, Boardroom, Inc. I got to work with A-list copywriters Marcella Allison and Richard Armstrong. It was a life- and career-changing experience that I'd dreamed about for years … and it's all thanks to Job Fair!"
– Rae Robinson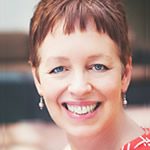 "Winning the Clayton Makepeace Bootcamp Challenge has been the highlight of my copywriting career. In addition to being one of the world's best copywriters, Clayton is an incredibly nice guy. Working with him has not only improved my copywriting skills but also taught me about the process used by financial publishing companies to create copy. I have the confidence now to approach any financial publishing firm, and I intend to leverage this experience to the max!"
– Chris Allsop
As a Bootcamp attendee, you'll have an opportunity to meet with marketers from a variety of companies, and to participate in spec assignments from AWAI and from other Job Fair marketers. It's a no-risk way to show off your writing skills and have the chance to land a new client! You'll also get access to a Pre-Bootcamp webinar where you'll get tips on how to impress the marketers so you have a better chance of getting hired. Job Fair is set up as a networking reception where you can talk directly to marketers, and mingle with your friends, old and new. It's one of the best networking events anywhere for new and experienced copywriters. Maybe you'll be like James Turner who wrote to us after Job Fair to say…
"Just 8 months ago, I attended my first AWAI FastTrack to Copywriting Success Bootcamp and Job Fair … and since then I've attracted enough business to make at least a 5,754% return on my Bootcamp investment by the end of this year. On top of that, I've been able to "retire" from my day job and become an in-demand copywriter … 5 months ahead of schedule!"
There's no easier way to jumpstart your copywriting career than at the FastTrack to Copywriting Success Bootcamp and Job Fair. We look forward to seeing you there!
AWAI Spec Challenges
Earn Back Your Registration
Check Out Last Year's
Job Fair Participants:



Once you are registered, you'll have full access to the Bootcamp event page, where you'll get details on the spec assignments or writing opportunities being offered by the marketers at this year's Job Fair, as soon as they are available. Plus, you'll find your Bonus Materials Toolkit on your Member page to help you – both best prepare for Bootcamp and Job Fair.
You're Invited to "Test Drive" the Best Professional Writers
in Direct Response Marketing at the 2021 Job Fair!
Email us at jobfair@awai.com or call Member Services at (561) 278-5557
or U.S. Toll Free (866) 879-2924 for more information.
Attention Registered Attendees
Once registered for this year's Bootcamp, you'll get access to your Bootcamp attendee page where you get updates as they are confirmed and full details on the spec assignments being offered by the marketers at this year's Job Fair.
AWAI's FastTrack to Copywriting Success Bootcamp and Job Fair is your best opportunity to meet – and land assignments with – some of the top marketers in the business. We have created a special report that provides you with professional tips and suggestions to make your experience of Job Fair easier and more enjoyable.