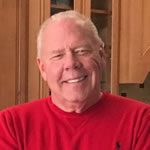 On AWAI Bootcamp:
"Bootcamp has become the seminal event of the year for copywriters. Not just beginners or intermediate writers, but also for many of the world's most successful writers.
And not just for writers, but also for the people who HIRE writers.
If you're serious about your career, you would rather chew off your own arm than miss Bootcamp."
A 43-year veteran of direct response industry, Clayton's hard-hitting sales copy has enabled him to do wonderful things.
Before Clayton, Security Rare Coin had monthly sales of $300,000.  One year later, monthly sales hit $16 million.
Before Clayton, Blanchard Rare Coin and Bullion had annual sales of $20 million.  After Clayton, sales surged to over $120 million.
Clayton sold two million subscriptions to Phillips Publishing's Health & Healingnewsletter.
He generated more than $30 million in sales for Health Resources' "Oral Chelation" supplement.
He built three investment newsletters – The Money Advocate, Personal Health Bulletinand Safe Money Report — into the largest of their kind in the world.
He created online promotions for Weiss Research that generated revenues of up to $18.5 million in as few as 60 days.
Widely known as one of the world's most prolific "A++" level copywriters, Clayton is famous for producing his million-dollar sales pages and direct mail promotions in one week or less.