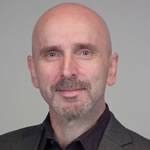 On AWAI Bootcamp:
"I've personally met attendees who were complete newbies to copywriting and then, years later, met them again and they were highly-successful copywriters. That speaks volumes for the Bootcamp. It's transformative. There's no other event that even comes close to it in the industry."
Steve Slaunwhite is an award-winning copywriter who loves to teach as much as he loves to write. He specializes in working with high-profile speakers, consultants, and experts, as well as CEOs and marketers of of B2B companies, helping them create sales pages, email campaigns, ads, white papers and more that get spectacular results. 
Steve is the Simon & Schuster author of "The Everything Guide to Writing Copy" and the proud recipient of AWAI's 2016 Copywriter Of The Year. He's passionate about sharing his secrets to building a thriving copywriting business with anyone who will listen!