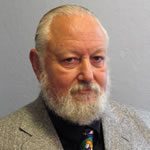 On AWAI Bootcamp:
"I don't like leaving my 'cave' — what I call my home town — in the mountains of northern California. I only enjoy leave for two reasons: To visit family and to go to Bootcamp. (And family, not so much.) I'd rather they visit me!)
What I love most about Bootcamp are the people. I love being able to chat with members at Bootcamp. I love knowing that my words may encourage them. Or concepts we discuss may help clear up uncertainties. Or … well, leaving my cave is made worthwhile by the spending time with old friends and new at Bootcamp."
Will Newman is the founder of Wordsmiths Marketing and has been writing direct-response copy for more than 15 years.
If you've been around AWAI any length of time, then you probably already know Will.
As a Master Instructor for Circle of Success, Will developed the course material for the Headlines and Leads Intensive programs. He's also a regular contributor to the COS Blog and is the Editor/contributor to AWAI's daily newsletter, The Writer's Life.
Now, a little something you probably never would've guessed …
Will started his career as a researcher in biochemistry. However, he wanted a career that would provide him with more connections with people so he became a teacher of severely-disabled children. After 25 years of teaching, Will set off on the path to career freedom through copywriting…Today, Will specializes in writing copy for the fundraising, health, and education niches.
In his free time, he volunteers at his local elementary and high schools and at a family resource center he helped found. Will, and his wife, Linda, live in the mountains of rural northern California.